Los duendes de estadísticas de WordPress.com han analizado el desempeño de este blog en 2010 y te presentan un resumen de alto nivel de la salud de tu blog: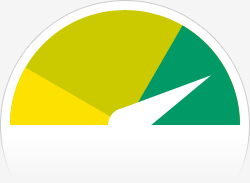 El Blog-Health-o-Meter™ indica: ¡Este blog está en fuego!.
Números crujientes
Alrededor de 3 millones de personas visitan el Taj Mahal cada año. Este blog fue visto cerca de 34,000 veces en 2010. Si el blog fuera el Taj Mahal, se necesitarían alrededor de 4 días para visitarlo.
En 2010, publicaste 5 entradas nueva, haciendo crecer el arquivo para 27 entradas. Subiste 55 imágenes, ocupando un total de 4mb. Eso son alrededor de 1 imágenes por semana.
The busiest day of the year was 21 de marzo with 222 views. The most popular post that day was ONE HITS WONDER (1984).
¿De dónde vienen?
Los sitios de referencia más populares en 2010 fueran mysticworld.com.ar, facebook.com, images.yandex.ru, search.babylon.com y search.aol.com.
Algunos visitantes buscan tu blog, sobre todo por martika, my heart will go on, tanita tikaram, i will always love you y chris isaak.
Lugares de interés en 2010
Estas son las entradas y páginas con más visitas en 2010.
1
ONE HITS WONDER (1984) agosto, 2009
2
ONE HITS WONDER 1989 junio, 2009
3
LAS 10 BALADAS DE LOS 90's mayo, 2009
3 comentários